[Rechargeable]: 40 hours of continuous use, battery case supports 4 cycle times fully charged. If daily use is 8 hours a day, your hearing aid can stand by for 20 days. As easy as charging a mobile phone - no need to deal with batteries anymore.

[Easy To Use]: We simplify operations for seniors, auto-on when taken out from the battery case, and auto-charging when putting back your hearing amplifier.

[Comfortable To Wear]: Lightweight and in-the-ear redesign. Each pair comes with 2 types/3 sizes of ear domes. Fit snugly to make wearing comfortable, and howling less. Minimal and lightweight, no burden for ears for a long time using. Great for people wearing glasses or masks.

[Pocket To Go]: A blue device for the left ear, a red device for the right ear, and a pure white magnetic charging base. Nice appearance and is easy to tell the two devices' directions. Obvious On/Off button for easy operation. Nano hearing aids can be put into your pocket, bringing more freedom to life, watching TV, going outdoors, traveling, and meeting friends. 

[Super Effective Hearing Assist]: Ideal for most mild to moderate hearing loss. These small devices will bring you back into the clear world with noise reduction.
[What you will get]:
✅
 1x Volume-Adjustment Screwdriver
✅ 2x Types, 3x Sizes (S/M/L, Total 6pcs)
[Product Specifications]:
✅ Number of Items: 2
✅
Included Components: lithium battery
✅ Dimensions:
4.92 x 3.54 x 1.57 inches
✅ Temperature Rating: 18 to 30 degrees
✅ 
Department: 
Unisex-Adult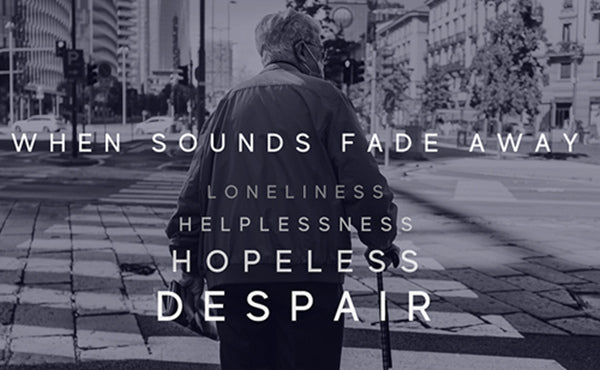 Hearing loss can affect daily communication with family and friends. It can also impact workplace relationships and your quality of life. Although a hearing aid may not restore your previous level of hearing, it can improve your hearing.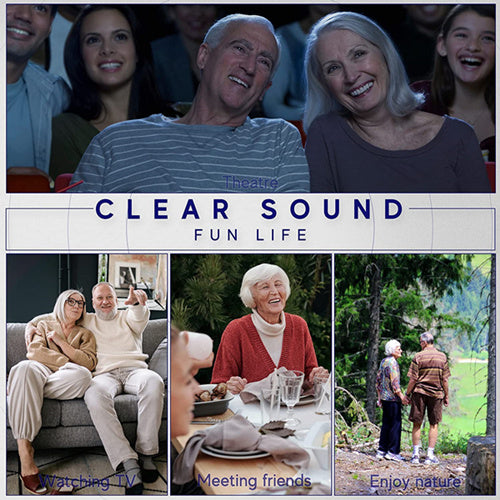 It's time you take control of your life and get your confidence back! We have created an effort to provide superior, but affordable hearing aids to normal people just like you for a price less than 1/20th of what traditional hearing aids cost.